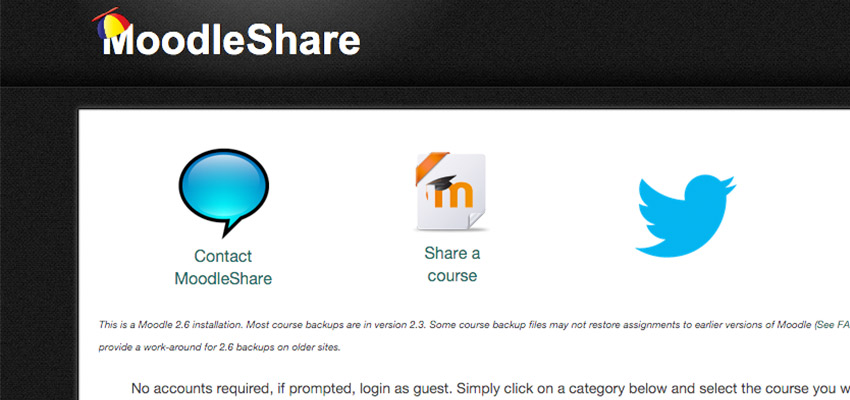 Moodle Course resources
Aug 18, 2015 | By: Richard van Dijk
Need some inspiration? Quite often when it comes to making courses in Moodle we just don't know where to start. Thankfully there are a lot of educators out there who are happy to share the resources that they have made; Moodleshare is one example of a site which offers full course downloads. It is also good to go and have a look at what some other people are doing with their courses.
There is also a wealth of information available from the MoodleMoots (MoodleMoots are events that feature speakers, workshops, demonstrations and other presentations around Moodle) that occur around the world. The recent USA Moot has made available most of the resources here Examples range from how to gamify your course, to tips on making quiz questions quickly and easily.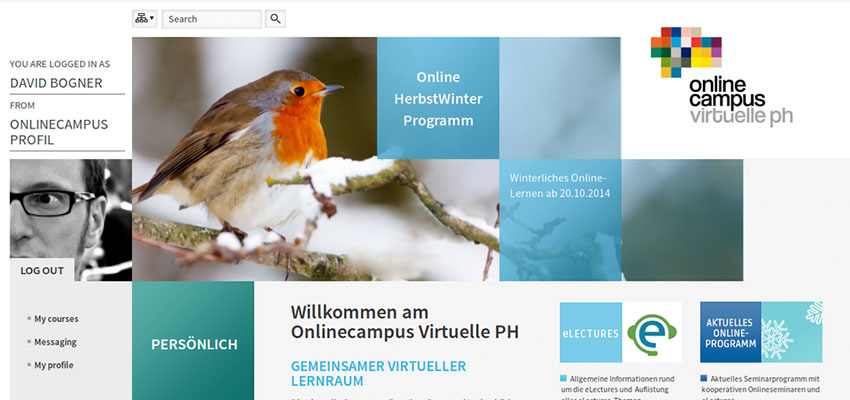 A new look for Moodle?
Jul 16, 2015 | By: Richard van Dijk
Time for a change? Over the past few years the pace of change of Moodle has increased exponentially in version numbers. While we haven't seen the big step from 1.9 to 2.0 again and are unlikely to see this with the change from 2.9 to 3.0 the actual capabilities of the LMS have been improving in all areas.
One particular change has been in the themes area. While less themes come in the standard Moodle install the numbers of third party themes has skyrocketed. Many of these themes are free on Moodle.org. You can also buy themes for as little as $39USD from a variety of vendors such as Newschoollearning, Moodlethemes and themeforest or as always there are custom themes created by us or the vendors above.
If you are looking make sure you try the demo and go into a course to make sure it looks as you expect for student users.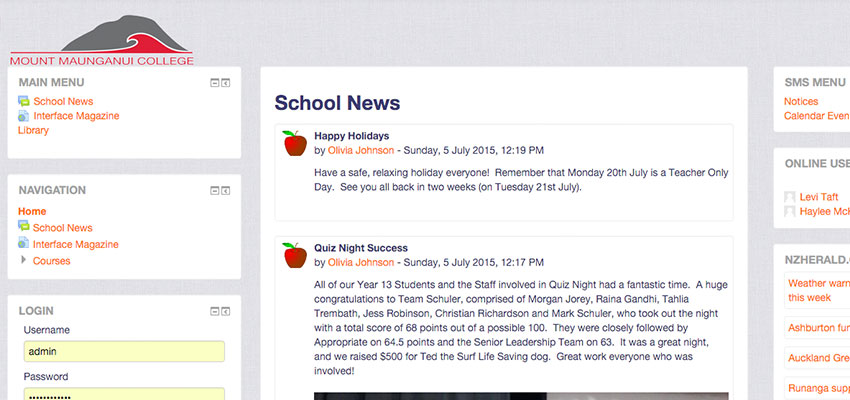 Students as editors
Jul 6, 2015 | By: Richard van Dijk
In a change from the norm, Mount Mauganui College have given editing rights to their head students for the Moodle front page news. This has been a great success as not only is it updated more regularly but it offers a chance for student leaders to communicate with the school as a whole on a regular basis.
So far we have seen mufti days and talent shows posted about with photos attached to each. A great way to attract attention to what is going on around the school. All that is required to do this is to give a user editing rights to the front page news items. There are no admin rights required and while a discussion about what is appropriate is essential, the system is simple and relatively easy to set up checks on.
Have a look and if you want some help setting this up at your school let us know.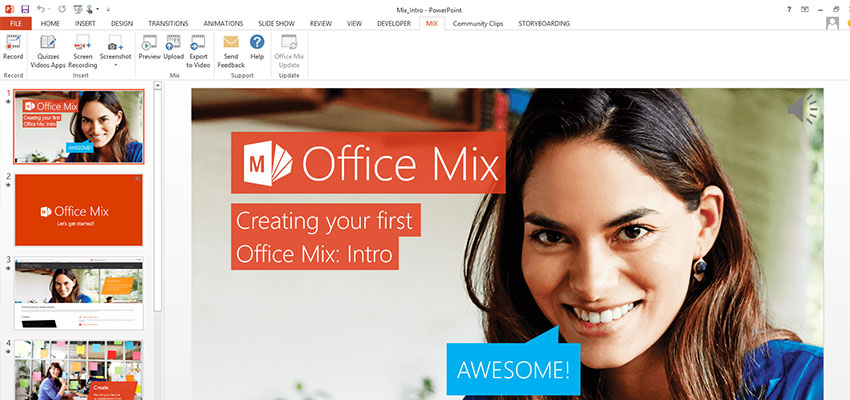 Office Mix
Jul 6, 2015 | By: Richard van Dijk
Office Mix, now has an integration with Moodle that allows you to put your interactive Powerpoints directly into Moodle. This tool is designed to work with Powerpoint on Windows. This is ideal for flipped classroom lessons and adds to the already extensive Office 365 integration. For more on how to use Office mix you can view this video For this to be enabled in your moodle there are a few admin steps that have to followed.
But if you are interested let us know and we can help getting this setup. One of the best features I have found is how easy it is to integrate images into quizzes for an average Moodle user. For more on the integration have a look at the Microsoft blog.
e-Learning
May 20, 2015 | By: Admin
MOODLE HOSTING
If its to do with Moodle we are involved, We have been using Moodle for over 15 years personally and know it well
We offer the following services:
Managed Hosting
Theme customisation
Administration and Technical support
Teacher support and Professional Development
Moodle-KAMAR Integration
Google Apps integration
Mahara integration
SSO integration
Moodle - KAMAR
The Moodle - KAMAR integration provides live integration between your schools KAMAR data, and the open-source Moodle Learning Management System (LMS). Its implementation is closely based on the KAMAR Parent Portal but for student use only (there is no parent access provided by Moodle-KAMAR).
Information provided by the Moodle - KAMAR block includes:
Daily Notices
Timetable
Details
Timetable
Subject Results
NCEA Summary
All Results
Groups
Reports
Awards
Attendance
Pastoral
Fees
Careers
Interviews
Course Selection All that is required is that your students Moodle username match the username stored in KAMAR